About to become a parent, or just looking to read what all the experts and fellow parents have to say on the subject? Here are some useful collection or books to consider for reassurance, advice, and inspiration. Parenthood is not easy, no matter what 'they' say. Every child and every family is different, but it always helps to learn about the theories and recommendations that just might help you in the coming years. I have given three small lists here, one for parents to share, one that is particularly helpful to my fellow moms, and a list fabulous resources for fathers.
Parenting Books for All:
1. All Joy and No Fun: The Paradox of Modern Parenthood by Jennifer Senior
2. Good Kids, Tough Choices: How Parents Can Help Their Children Do the Right Thing by Rushworth M. Kidder
3. You Might as Well Laugh: Surviving the Joys of Parenthood by Sandi Kahn Shelton
4. Nurture the Nature: Understanding and Supporting Your Child's Unique Core Personality by Michael Gurian
5. Parenting Experts: Their Advice, the Research, and Getting it Right by Jane L. Rankin
6. The Business of Baby: What Doctors Don't Tell You by Jennifer Margulis
7. Selfish Reasons to Have More Kids by Bryan Caplan
8. Babyproofing your Marriage by Stacie Cockrell, Cathy O'Neill, and Julia Stone ; illustrated by Larry Martin
Especially for Mothers:
1. Why Have Kids?: a New Mom
Explores the Truth about Parenting and Happiness by Jessica Valenti
2. The Hidden Feelings of Motherhood:
Coping with Stress, Depression, and Burnout by Kathleen A. Kendall-Tackett
3. The Girlfriends' Guide to Toddlers by Vicki Iovine
4. I Was a Really Good Mom Before I Had Kids by Trisha Ashworth and Amy Nobile
5. Because I'm the Mother, That's Why by Stephanie Pierson ; illustrations by Mary Lynn Blasutta
6. The 7 Stages of Motherhood by Ann Pleshette Murphy
Especially for Fathers:

1. The Book of Fathers' Wisdom: Paternal Advice from Moses to Bob Dylan by Edward Hoffman
2. The Playskool Guide for Expectant Fathers by Brian Lipps
3. Father Knows Less, or, Can I Cook my Sister? by Wendell Jamieson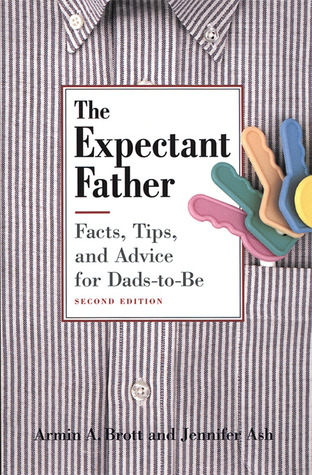 4. The Expectant Father by Armin Brott
5. Rookie Dad Tackles the Toddler by Susan Fox
6. Dad Handbook by Peter Baylies
This is of course far from a comprehensive list, and we would be more than happy to help you find a book that best fits your needs. We do have a Parent's section in the children's room full of helpful books as well as a variety of books in the nonfiction section. If you are look
for specific information please stop by the Children's Desk or Reference Desk and we will gladly help.